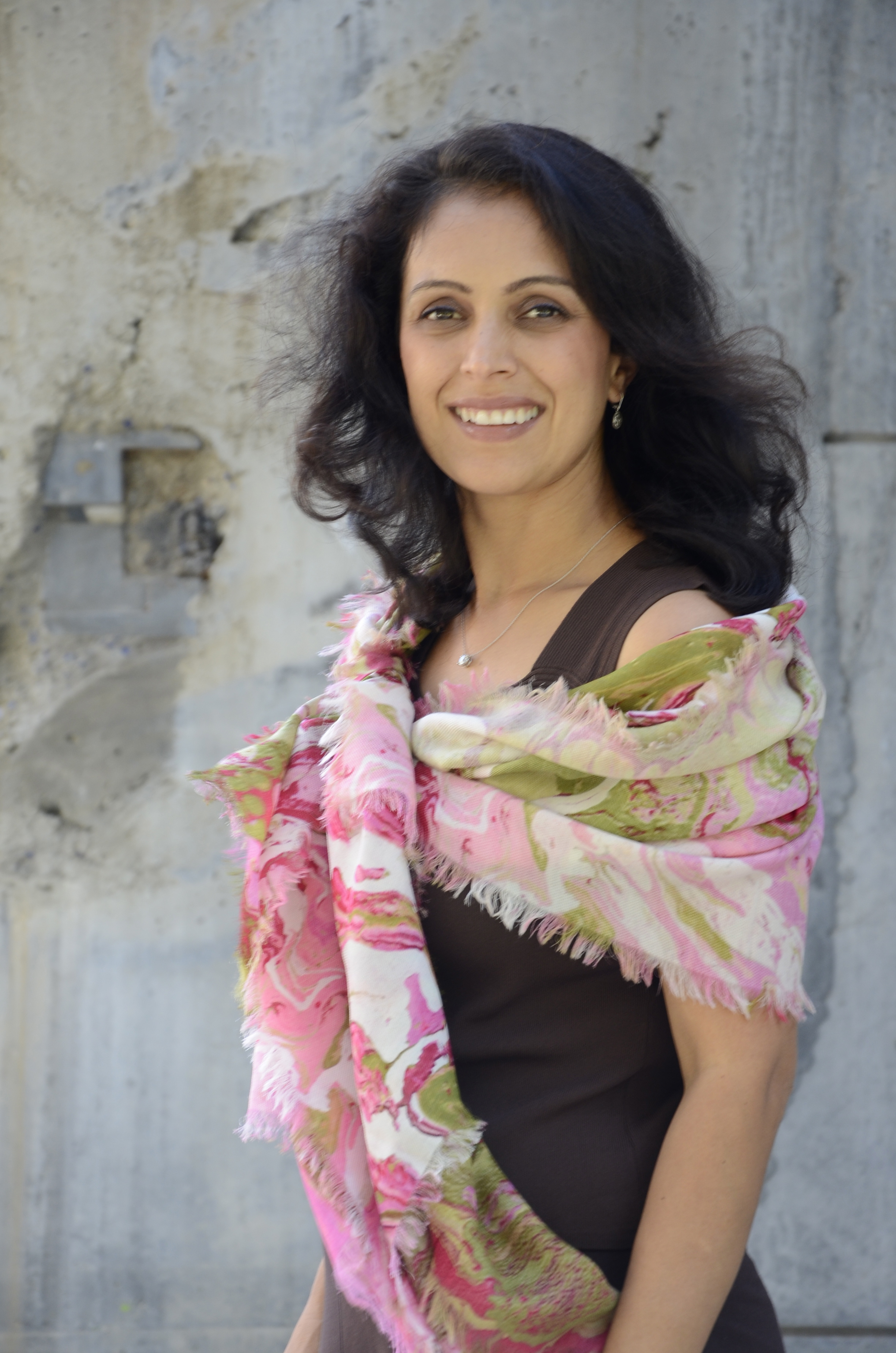 Sudnya Shroff is a San Francisco Bay Area artist who currently lives in Los Altos Hills on the peninsula. Born and raised in India, Sudnya graduated with a Bachelor's degree in Electronics and Telecommunication in 1995 before moving to the US for postgraduate studies in Electrical Engineering at the Iowa State University. After completing her masters, Sudnya worked at Intel for five years before switching careers.
In 2002, just before the birth of her second child, Sudnya dropped out of her Engineering Management degree at Stanford and quit her promising career in engineering to devote herself to the arts. It took until 2011 before Sudnya got her break in the art world and has since had several art shows in California, New York and India. She also wrote and published her debut novel, Unraveling, in 2012. In 2016, Sudnya launched her fashion label for contemporary women with a collection designed from fabrics that are exclusive prints of her art.
Her work is unmistakably influenced by her passion for enquiry into the intricacies of the workings of the human mind and its effect on human emotions. Oliver Sacks, Leonard Cohen, Andy Goldsworthy, Teresita Fernandez, Alexander McQueen, Kiran Nagarkar, Chimamanda Ngozi Adichie, Christopher Hitchens have been major influences.
She unapologetically stands up against issues of inequality in all areas, lending her loudest voice to women's rights and child empowerment. Sudnya's driving force is her unbending belief that nobody is equal unless everybody is equal; nobody is free unless everybody is free.
Artist's Statement
Every moment of every day I spend in living, learning, loving and growing with who, for whom and how I do it, my dreams, my passions, my desires and my values, both social and political - informs what I create inside and out of my studio.