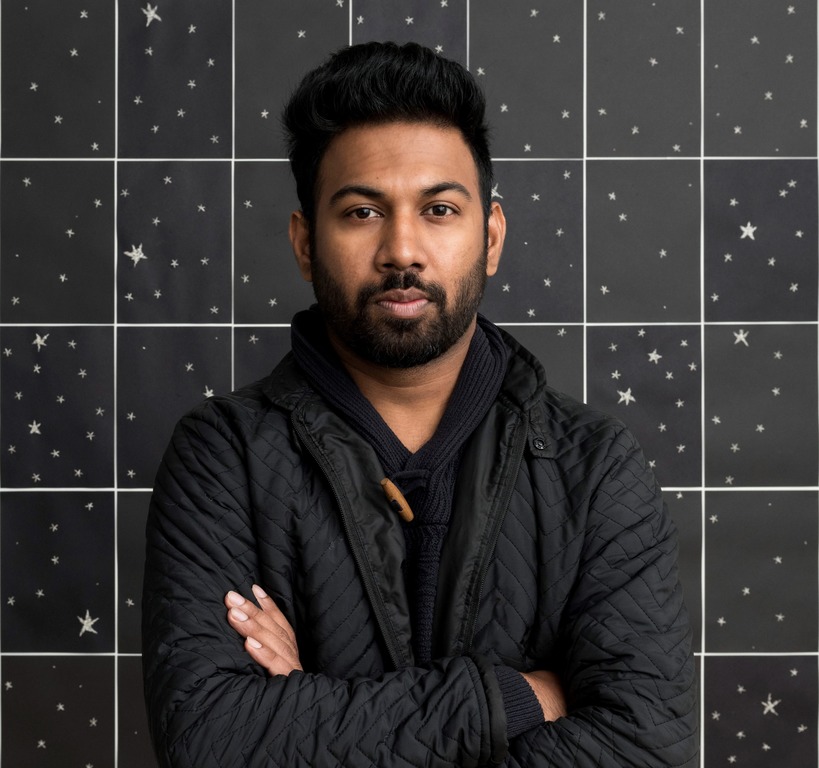 Born in 1989 in Hyderabad, Sitaram Swain completed his Postgraduate in 2013 with 1st class in Painting from S.N School of Arts & Communication, Hyderabad Central University.
He was the winner of the Emerging Artist Award of the year 2017 in collaboration with Glenfiddich and Bestcollegeart and spent three months in the Glenfiddich distillery in Scotland where he got to interpret his works into different dimensions.
His artwork is based on the repetitive behaviour of our encounter with the daily life. It's a juncture of the modern time which showcases the changing landscape and ongoing process of construction and reconstruction. Dealing with many issues and factors of the life which are inevitable and at the same time to accept that reality and change, major sacrifices are caused which is beautifully interpreted by Sitaram through his artworks.